About
Chef Ho Boon - Celestial Court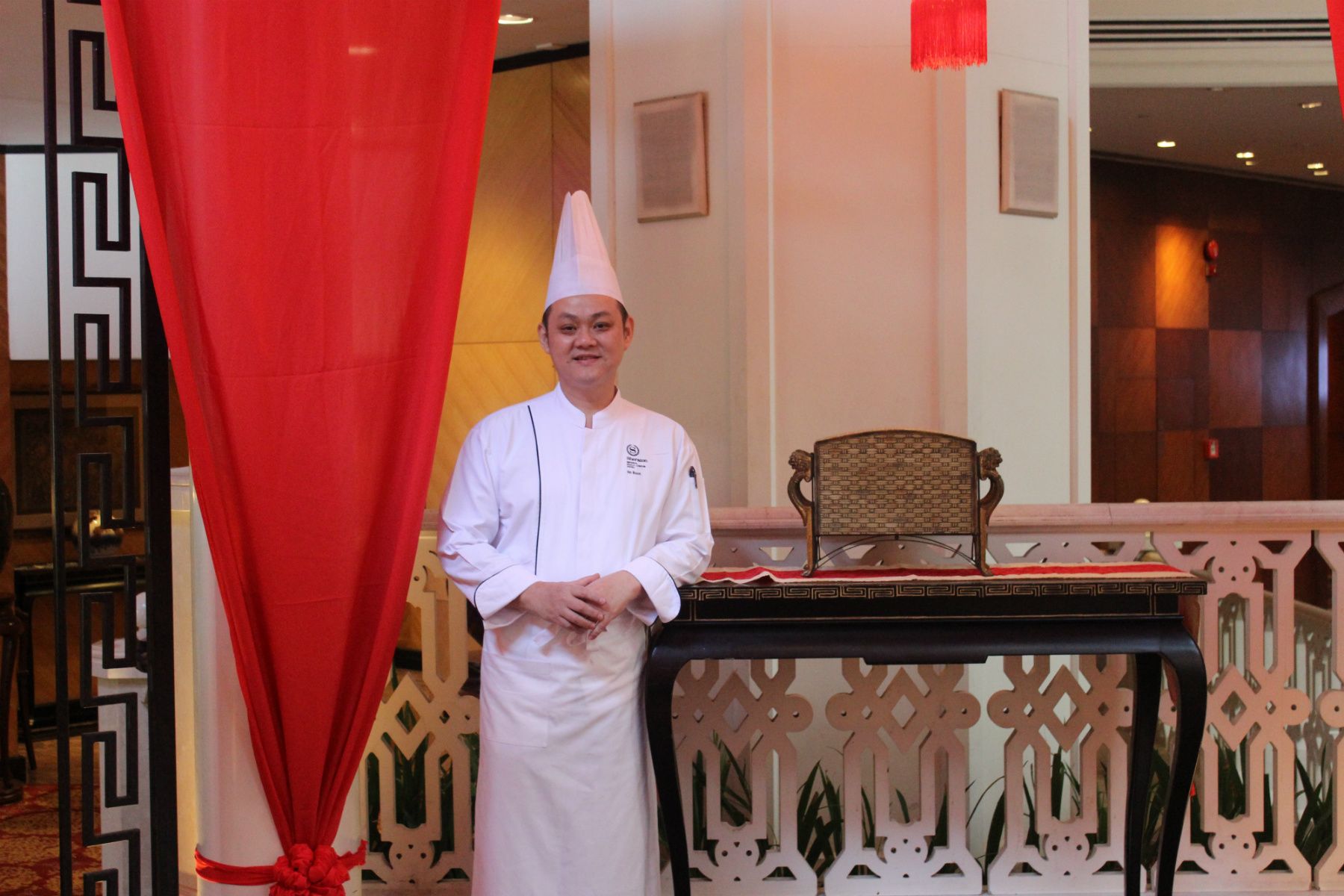 One of the pioneer members of Sheraton Imperial Kuala Lumpur, Chef Ho Boon a.k.a. Ho Choong Soon, has been with the hotel for sixteen years now. Ho Boon joined the hotel as first cutter in the Celestial Court and was promoted to Chinese Restaurant Chef in 1998.
Ho Boon started his career as a kitchen helper in a Chinese restaurant in a local hotel in 1982 and worked his way up the various kitchen sections in several international chain hotels before coming to us here at Sheraton Imperial Kuala Lumpur Hotel.
Chef Ho Boon is a mild mannered person in nature, but he is very passionate about food and is constantly upgrading his skills and knowledge to improve on creativity. He has revolutionized his menu to present a modern approach to exquisite Celestial Cuisine. For example, he has tried many ways to enhance the taste of our seasonal crabs and he has made a menu featuring 8 cooking styles for our Sri Lankan Crabs promotion. Chef Ho Boon has diligently explored new ideas to create an innovative presentation and yet maintain the original exquisite taste of Chinese food.
In October 2013, Chef Ho Boon has been given an opportunity to be part of the banquet kitchen team. He is now in charge of all Chinese set and banqueting events such as buffets, outside catering, Chinese set cocktails as well as Chinese weddings at Celestial Court Restaurant and all Sheraton Imperial Kuala Lumpur Hotel.
In his current role as the Chinese Restaurant Chef for Celestial Court, Ho Boon's responsibilities includes overseeing the planning and smooth running of the Chinese kitchen operations. He was also accountable for menu engineering and development, budget and forecasting, food costing, staffing and implementation of various food promotions.
For more information and reservations at Celestial Court, call 03-27179302 or Book Now