About
Chef Ken Liew - Celestial Court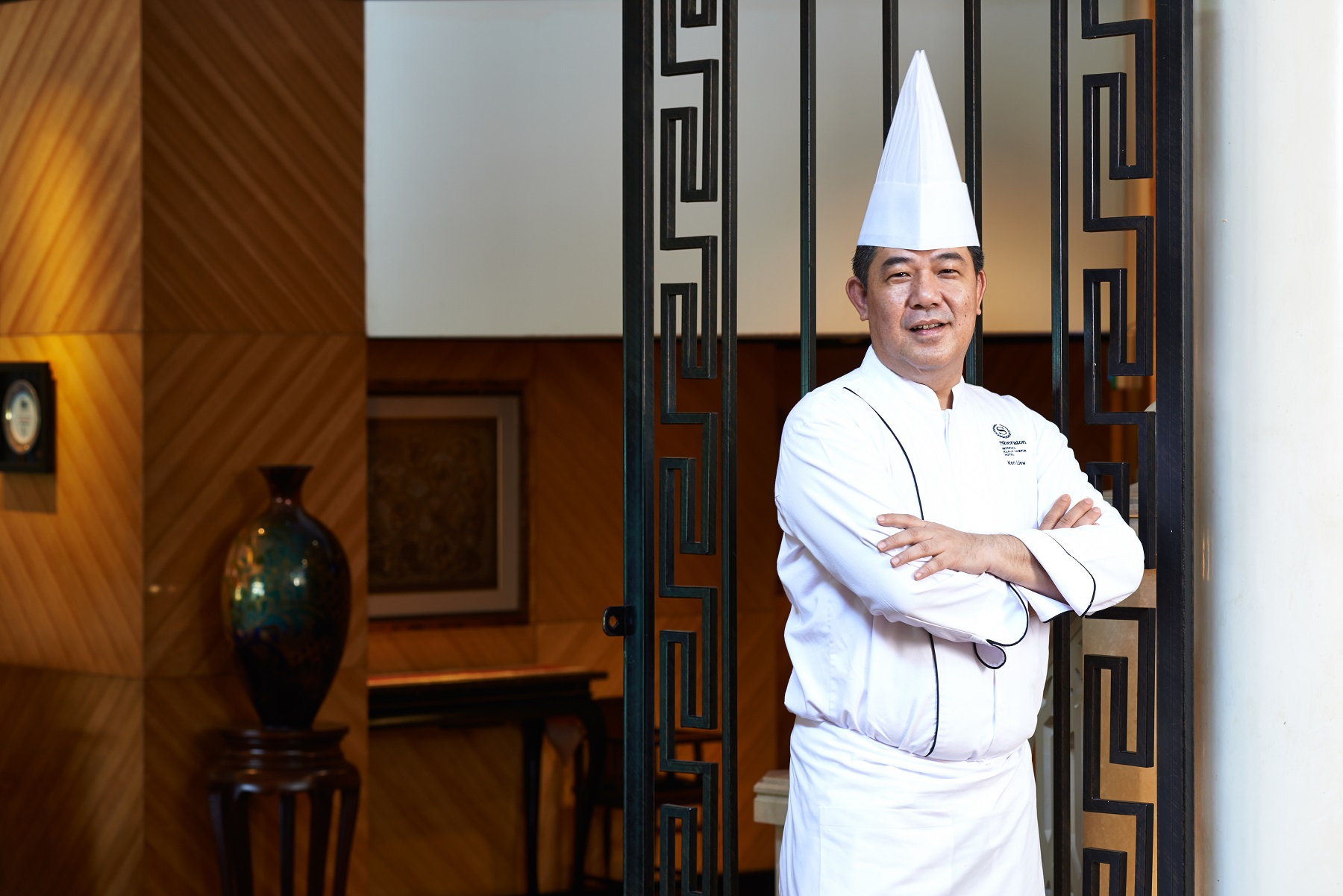 Ever since he got his first job at the age of 18 at Merlin Hotel in Melaka, a long way from his home town in Ipoh, Perak, Chef Ken has been besotted with food. While he personifies happiness and is chatty amongst his friends, he makes no compromise whenever it comes to freshness of ingredients, especially seafood. 'I love to cook with seafood because it is an incredible challenge! It takes skills to work with seafood. The balance is all about preparing it without under or over cooking it. Tricky, but I like it,' says this fun-loving chef. Having two decades worth of experience with the steamer got a lot to do with his well-honed art of crafting dainty dim sum.
Chef Ken can be described as a person with the mind of a child – always inquisitive, forever asking and eager to find new things to learn and discover. All thanks to the inspiration he found from his siblings who are also chefs. Diners at Sheraton Imperial Kuala Lumpur Hotel now enjoys sinfully prepared creations of dim sum from Chef Ken. Chef Ken has always been captivated by China's cultural lifestyle. The cuisine, the people and especially the wide open spaces, beautiful mountains and enrapturing waterfalls beckons him...and that is when he pulls out his beloved camera and turns into a shutterbug.
Asked if there were two special ingredients or herbs that he cannot live without, he reveals that he must have a kitchen well-stocked with fresh spring onion and parsley. And if you ever get the chance to patronise Sheraton Imperial Kuala Lumpur's Celestial Court, be sure to give Chef Ken's Shrimp Roll with Banana Seaweed dish accompanied with a special Wasabi-Mayo dip a try.
His kids plays a huge role in his life, hence, he loves to spend time with them, watching them grow and learning from them at the same time. And if the kids are occupied, he turns to a good football match involving Manchester United or tuning to his favourite Asian Food Channel.
For more information and reservations at Celestial Court, call 03-27179302 or Book Now